What is MTHFR?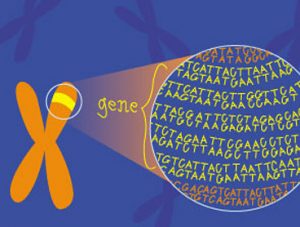 MTHFR is an enzyme which is in charge of converting folic acid into an active form of folate known as L-methylfolate. An MTHFR mutation slows down the body's speed of creating L- methylfolate and an excess of unmetabolized folic acid gets stuck in the gut. Our bodies processes then get slowed due to the toxicity in the stomach and symptoms start to show.
MTHFR mutations also impact our bodies ability to detoxify other environmental toxins such as processed foods, chemicals, pesticides, and heavy metals. Not being able to properly detoxify can create many symptoms, and oftentimes chronic inflammation develops. 40% of the population has this gene mutation, but the gene mutation can show symptoms in many different ways. Click here to learn more about detoxing.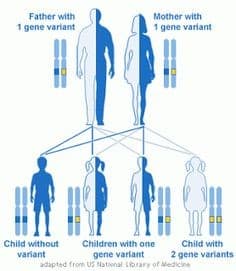 MTHFR gene mutations get passed down from your parents. If your parents each have a copy of the mutation then you have a much higher chance of having that specific mutation. Single Nucleotide Polymorphisms (SNP) show genetic variation (1). SNP's switch around the building blocks of our DNA resulting in genetic variations and in some cases gene mutations.
A normal MTHFR gene would be C677C but if genetic variation has occurred through the passing down of your genes, your MTHFR gene might be C677T.
Genetic combinations:
·      Heterozygous
·      Homozygous
·      Compound Heterozygous
Heterozygous (different) mutations mean that you have one copy of the mutation and one copy of the normal MTHFR gene. One of your parents passed down the mutation to you. Heterozygous mutations aren't as serious as the other types of mutations but they still cause disruption in the bodies processes. The most common heterozygous MTHFR mutations are C677T and A1289C.
Homozygous (same) mutations mean that you have two copies of the same mutation. Both of your parents passed you the same gene mutation. This is more common than you think because 40% of the population has an MTHFR gene mutation, the likelihood of both parents having the same mutation is quite high. Homozygous mutations are more serious, the T677T mutation can cause heart problems and increased risk of autoimmune diseases due to your bodies decreased rate of metabolizing folic acid. The most common homozygous MTHFR mutations are T677T and C1298C.
Compound heterozygous mutations occur when you have a copy of both A1298C and C677T. Each of your parents passed down a different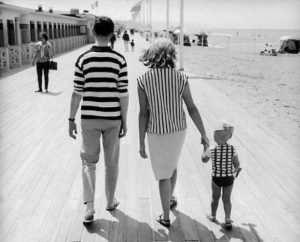 mutation. Women with this mutation typically show hormonal problems such as menstrual irregularities and mood swings. Men also have hormonal problems such as bad acne and the inability to sit still. Children with this combination are at an increased likelihood to be diagnosed with ADHD.
Testing for MTHFR mutations
Each of these gene mutations can create different symptoms and issues in the body. Luckily, testing for MTHFR is very easy. Genetic kits can be sent to your home and with a simple swab of your cheek, you can find out which variation of the mutation you are dealing with.
Need to test for an MTHFR mutation? Click here for more information on our MTHFR Test Kit 
Already know your MTHFR gene mutation? Click here for supplement recommendations specific to your MTHFR gene mutation!
References:
What are single nucleotide polymorphisms (SNPs)? – Genetics Home Reference. (n.d.). Retrieved July 17, 2017, from https://ghr.nlm.nih.gov/primer/genomicresearch/snp