Ask the Experts: Why are individuals with MTHFR mutations more prone to OCD or addictive type behaviors such as alcoholism, drug abuse, or overeating?
Individuals with MTHFR mutations have a deficiency in their methylation pathways. We need our methylation pathways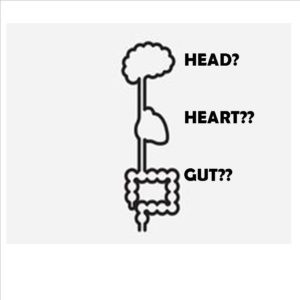 to work at full capacity to make the energy (mitochondria make this energy) needed for use in certain areas. The three parts of our body that require the most energy are the heart, brain, and stomach. The heart needs energy to pump blood throughout the body and to support the body's rate of breath and the circulatory system. The brain needs energy to produce and eliminate neurotransmitters. Read our article on increasing energy here. 
The production of new neurotransmitters is important because our bodies constantly need things such as dopamine, adrenaline, and serotonin to keep our mood elevated and balanced. The elimination or breakdown of old neurotransmitters is also important. If the body can't break down neurotransmitters, such as norepinephrine or epinephrine then you will start to feel anxious and panicky due to an increase of excitatory neurotransmitters bouncing around in your body. Lastly, the energy is needed in our gut to detoxify, decrease inflammation, and aid in digestion.
If our bodies are unable to produce enough energy for all the aspects of our methylation cycle, then certain body processes start to suffer. Your body might send more energy to your heart instead of your brain, resulting in mood swings, depression, and obsessive-compulsive behaviors due to the slowed production of neurotransmitters. Fortunately, there are ways to improve your energy levels.
Click here for BiomeIQ's Mood Plus which can be taken daily to help reduce anxiety and stress and to promote a healthier, more positive mood.
Estrogen Dominance
Hormones also play into the dysregulation of our bodies. Obsessive Compulsive Disorder (OCD) is commonly seen in individuals who are estrogen dominant with low progesterone levels. Signs of estrogen dominance include: cysts, difficulty with menstruation (bad periods, irregular cycles, bad cramps), miscarriages, infertility, and blood clots. Click here for an MTHFR Friendly supplement to help with symptoms of Estrogen Dominance. 
One of the best ways to find out if you are estrogen dominant would be to test estrogen levels. If your estrogen levels are sky high, then lowering those levels needs to be a priority to decrease Obsessive Compulsive symptoms. If your methylation cycle isn't operating optimally than the ability to detoxify estrogen is reduced. If you can't rid your body of the extra estrogen, you start exhibiting the symptoms discussed above and can make you very susceptible to stress.
What can you do?
What can you do to help with Obsessive Compulsive like symptoms such as anxiety, depression, food addiction, and panic attacks? We recommend that you test your estrogen levels to find out the baseline of where your body is at and where your body needs to be to eliminate these problems. Ca D Glucarate is a supplement we use that supports detoxification, deactivates toxins, and promotes their elimination, click here for more information.
Calcium D Glucarate supports the proper removal of excess estrogen and will not only reduce anxiety but also the painful side effects that come along with your menstrual cycle. This supplement works to inhibit (stop) beta-glucuronidase enzymes that are attempting to interfere with the safe removal of hormones.
BiomeIQ's Methylation3 uses TMG, the specific form of methylation needed to help drive and support the conversion of neurotransmitters within the brain.  If you have an MTHFR mutation and are suffering from mood swings, anxiety, depression, irritability, and aggression then you might also have a COMT mutation. Click here for more information.
Already know your MTHFR mutation and want more specific information? Click here to take our survey.
References:
Guglielmi, V., Vulink, N. C., Denys, D., Wang, Y., Samuels, J. F., & Nestadt, G. (2014). OBSESSIVE-COMPULSIVE DISORDER AND FEMALE REPRODUCTIVE CYCLE EVENTS: RESULTS FROM THE OCD AND REPRODUCTION COLLABORATIVE STUDY. Depression & Anxiety (1091-4269), 31(12), 979-987. doi:10.1002/da.22234
Nissen, J. B., Hansen, C. S., Starnawska, A., Mattheisen, M., Børglum, A. D., Buttenschøn, H. N., & Hollegaard, M. (2016, February 26). DNA Methylation at the Neonatal State and at the Time of Diagnosis: Preliminary Support for an Association with the Estrogen Receptor 1, Gamma-Aminobutyric Acid B Receptor 1, and Myelin Oligodendrocyte Glycoprotein in Female Adolescent Patients with OCD. Retrieved August 09, 2017, from http://journal.frontiersin.org/article/10.3389/fpsyt.2016.00035/full